Buy Best Brands Tactile Switch Right Angle Push Button Smd Tact Switch Factory
Tactile Switch Right Angle
Golden-Switch

Xiamen, China

in 15 days

150,000pcs/Month
This right angle tact switch has 2 buttons, it adopts SPST-NO connection type for special function application. And the right angle gives special installation mode for your design. Our tactile push switch adopts ROHS conformance materials, ECO friendly.
Buy Tactile Switch Right Angle,Best Right Angle Smd Tact Switch,Right Angle Push Button Switch Factory
1. Introduction:
The tact switch is suitable for high-density surface mount, some can be cleaned after soldering, and the sealed type can be dustproof, which is most suitable for harsh environment selection, and the circuit design is simple. The tact switch cannot be independently generated and must be used in conjunction with the PCB board to form a complete open control system.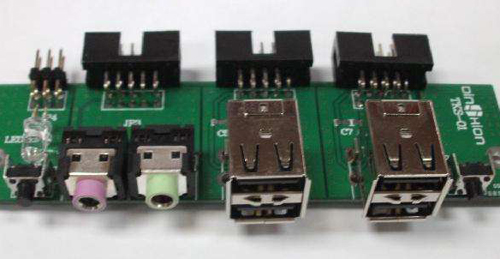 2. Specification:
| | |
| --- | --- |
| Product Model | TS011-V180B0H100A104 |
| Rated Power | DC12V 50mA |
| Contact Resistance | Max. 100mΩ |
| Insulation Resistance | Min. 100MΩ |
| Operating Force | 180±50gf |
| Lifespan | 100,000 cycles |
| Travel | 0.25±0.1mm |
| Packing | Plastic Bag |
3. Product packing: This is packed in plastic bag and cartons.
4. Advantage: 2 buttons & right angle tact switch is seldom made and mature companies are seldom too. And we adopt ROHS conformance materials.
5. How to choose Tact Switch?
1)The key factors affecting the touch switch are the factors such as the feel of the touch switch, solderability, continuity reliability, protection, life, production skills and installation scale.
2)The key factor of the reliability of the conduction is the construction of the touch point. Since the function of the touch switch is the touch point and the elastic piece for the touch conduction, the touch surface of the touch point is as large as possible, and the touch surface is determined by the configuration. There are probably three types of structures in the mall. The order of good or bad is as follows: large bubble (crater type) "O-type touch", slotted type "2-point touch", flat bubble type "1-point touch".
Related Products
Poor contact of micro switch: If the micro switch mechanical structure is good, usually the contact point is dusty or rusty under this circumstances. You can adopt rust remover to clean the contact point, very easy.Metal component damage of micro switch: It is usually because of fatigue of metal, this kind circs happens after long time application. No way except changing a new one.Touch feeling of
...more