Metal Dome Array
Metal Dome Array
Golden-Switch

Xiamen, China

in 15 days

100,000pcs/Month
Golden-Switch metal dome arrays adopt durable PET film and stainless steel dome, quality raw materials guarantee long lifespan and stable performance effect. Stainless steel has excellent elasticity and PET has excellent tenacity, so you can have a very nice touch feeling.
1. Product Use:

Metal dome arrays are widely used in Mobile phone, internet telephone, all kinds of remote control, Radio, Digital camera, Learning machine, the game controller keyboard, Microwave oven, Dashboard, Telephone etc.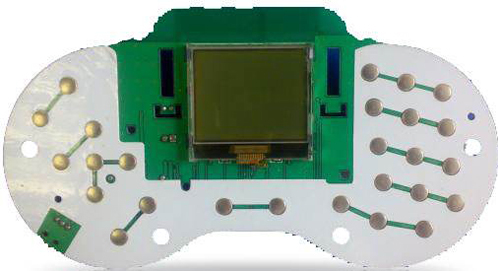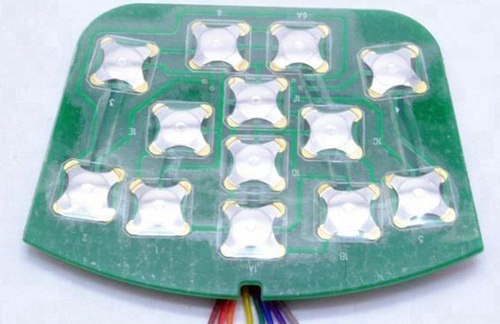 2. Spec. Datas:
| | |
| --- | --- |
| Product Name | PCB Dome Array |
| Button Lifespan | 1,000,000 cycles |
| Scope of Force | 160 ~ 250gf |
| Touch Feeling Value | 50±14% |
| Shielding Adhesion Force | No Shedding under 3M800# |
| ESD Resistance | <2Ω |
| Touch Resistance | <1Ω |
| Travel | 0.20mm |
| Metal Dome Total Height | 0.30mm |
| Rubber Shrinkage | MD(%):0.5 CD(5): 0.3↓ |
| Product Size | 83.4*128mm |

3. Service: Golden-Switch provides custom-made service upon your drawing or actual correct samples.
4. Characteristic: Excellent touch feeling and performance and long lifespan. Usually high quality products will adopt our Metal Dome Film, low quality products adopt poly dome film.
5. Dome Surface treatment: Usually, stainless steel dome doesn't need surface treatment. If you have special requirement, electroplating layer can be gold, silver or Nickel accordingly.
6. Package: Plastic bag and outer carton, this product is not fragile.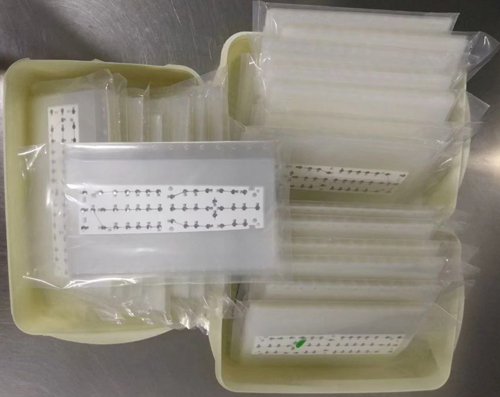 7. Precautions for the assembly of the PCB dome arrays:
1) When tearing off the patch of the metal domes, the operator must wear finger cot to keep the environment clean.

2) The PCB board should be cleaned before assembly.
3) The metal dome array film needs to be placed on the PCB after electrical components are mounted on PCB, because the maximum temperature of PET can be 80 degrees.
4) It is recommended to use a simple tool to match the position to ensure that the product fits without deviation.
Poor contact of micro switch: If the micro switch mechanical structure is good, usually the contact point is dusty or rusty under this circumstances. You can adopt rust remover to clean the contact point, very easy.Metal component damage of micro switch: It is usually because of fatigue of metal, this kind circs happens after long time application. No way except changing a new one.Touch feeling of
...more