Membrane Switch Design Questions
18-02-2019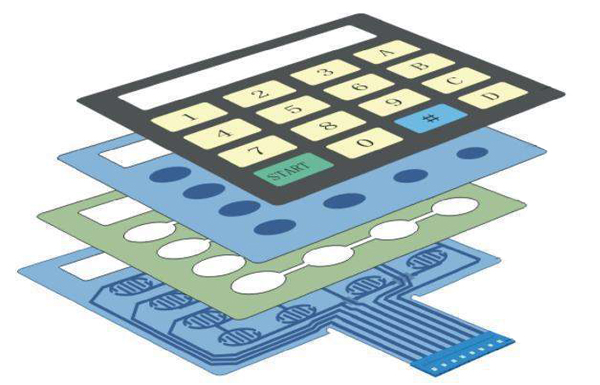 In fact, many buyers are not very familiar with membrane switches, it is very normal circs. So any questions to ask for membrane switch design?
1. Do you need a Membrane Switch including circuitry or only Graphic Overlay? Because some buyers have no official design drawing in AI or CDR format.
2. What are your membrane Switch dimensions? Usually the dimension will affect the raw materials cost.
3. Do you need back plate or bezel to install membrane switch on your finished product easier? Because some clients are distributors, maybe don't know how to assembe etc.
4. What kind environmental conditions will you use the membrane keypad? We'll adopt different additives and materials accordingly. Corrossive environment or very clean environment or humidity environment or dusty environment etc. different environment demands different raw materials to match.
5. Any special requirement with the application? For example: embossing? Maybe the drawing can't show all informations of the membrane switch in words or figure.
6. Does the Switch include LED to provide visual indicators? The LED will show better visual effect, of course it will add cost and technique difficulty in the design.
7. There are non-tactile, metal dome tactile or polydome tactile keys, which one? The tactile type will affect the cost and design structure etc. factors.